Your AI News Source
Octomber 5th, 2023
Brought to you by 
Thrilled to once again bring you some captivating stories today, showcasing the latest strides and innovations in the realm of AI.
Our three headline stories delve into LinkedIn's ambitious venture into new AI tools for learning, Google Assistant's infusion of AI capabilities through Bard, and Amazon's ingenious utilization of AI to enhance its customer service. Plus, we have a fascinating piece on AI's role in mitigating forest fires, which is undeniably impressive.
I trust you'll relish reading these stories and gaining deeper insights into how AI is reshaping our world. Should you have any queries or feedback, don't hesitate to drop us a reply to this email. We eagerly await your thoughts, whether you prefer a longer or shorter format.
Furthermore, a new top AI tool post was released earlier this week – Top Email Assistant AI Tools To Be More Efficient, featuring the top email assistant AI tools aimed at enhancing efficiency.
AI Tools Of The Day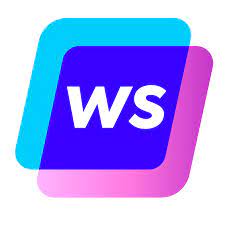 WriteSonic
Writesonic is a powerful AI writing tool that can help you create high-quality content for your website, blog, social media, ads, and more. Writesonic uses advanced natural language generation (NLG) technology to generate unique and engaging texts from keywords, headlines, or bullet points. You can also use Writesonic to rewrite, summarize, or optimize your existing content. Writesonic offers a free plan with limited credits and a premium plan with unlimited credits and features. You can try Writesonic for free and see how it can boost your content marketing efforts.
Today Hot AI News
LinkedIn is betting big on artificial intelligence to enhance its platform for learning, recruitment, marketing and sales. The company announced a slew of new AI-powered features and tools at its annual conference, LinkedIn Talent Connect, powered by OpenAI, the research lab behind GPT-3 and DALL-E. Some of the highlights include:
LinkedIn Learning Hub, a personalized learning platform that uses AI to recommend courses and content based on the user's skills, goals and interests.

LinkedIn Talent Insights, a data-driven tool that helps recruiters and hiring managers find and attract the best talent, using AI to analyze millions of profiles and job postings.

LinkedIn Marketing Solutions, a suite of tools that helps marketers create and optimize campaigns, using AI to generate headlines, images and copy that resonate with the target audience.

LinkedIn Sales Navigator, a tool that helps sales professionals find and engage with prospects, using AI to suggest the best time and channel to reach out, as well as provide relevant insights and conversation starters.
LinkedIn claims that these new features and tools will help its users learn new skills, advance their careers, grow their businesses and connect with opportunities.
Google Assistant is getting a major upgrade with Bard, a new AI system that can generate natural language responses based on the user's context and intent. Bard is powered by GPT-3, the largest language model ever created, which can produce coherent texts on almost any topic. Bard aims to make Google Assistant more conversational, helpful and personalized by understanding the user's needs and preferences and providing relevant information and suggestions. For example, Bard can:
Answer complex questions that require reasoning and inference, such as "Who is the president of the country that borders Canada to the south?"

Generate summaries of long texts or articles, such as "What is the main point of this blog post?"

Write creative texts such as poems, stories or jokes, based on the user's input or prompt.

Provide feedback or advice on various topics, such as "How can I improve my writing skills?" or "What should I do if I feel stressed?"
Google says that Bard will be rolling out to Google Assistant users in the coming months, and will enable new experiences and capabilities for the voice assistant.
Artificial intelligence is playing a crucial role in fighting wildfires in California, which have become more frequent and devastating due to climate change. Several organizations are using AI to detect, monitor and predict wildfires, as well as to prevent them from spreading. Some of the examples include:
Fireball.AI, a startup that uses AI to analyze satellite imagery and detect wildfires within minutes of ignition, alerting authorities and firefighters in real time.

Firemap, a tool developed by researchers at UC San Diego, that uses AI to simulate fire behavior and spread, based on weather conditions, terrain and fuel types.

Wildfire Watchtower, a project by NVIDIA Inception member TwentyBN, that uses AI to analyze video feeds from cameras installed in high-risk areas, and identify smoke plumes and fire activity.

Firebreak.AI, a system developed by researchers at Stanford University, that uses AI to optimize prescribed burns, which are controlled fires that reduce fuel loads and prevent larger wildfires.
These AI solutions are helping firefighters and emergency responders save lives, property and ecosystems from the devastating impacts of wildfires.
Bing Chat users can now unleash their creativity with DALL-E 3, an AI image generator that can create realistic images based on text descriptions. DALL-E 3 is the latest version of DALL-E, an AI system developed by OpenAI that can generate images from natural language inputs. DALL-E 3 is integrated into Bing Chat's image creator feature, which allows users to request images for various purposes such as entertainment, education or communication. Users can simply type in what they want to see in the chat box, such as "a cat wearing a hat" or "a landscape painting with mountains and lakes", and DALL-E 3 will generate an image that matches their description. Users can also tweak the image by adding or removing details or changing the style or mood. Bing Chat says that DALL-E 3 is a fun and easy way to express oneself visually through images.
Other AI News
Here are some other additional AI news stories from this week:
AI designs new robot from scratch in seconds
Northwestern University researchers have developed an AI system that can design new robots from scratch in seconds, using evolutionary algorithms and 3D printing.
Companies race to make AI you can wear
Axios reports on how AI-powered wearables are creating new possibilities for human augmentation, such as meta-humane devices that can enhance sensory perception and cognition.
Meta debuts generative AI features for advertisers
Meta has unveiled new generative AI features for advertisers, allowing them to create personalized and engaging ads using natural language and images.
Generative AI Is Revolutionizing Music: Loudly's Vision For Democratizing Creation
Forbes explores how generative AI is revolutionizing music, featuring Loudly, a platform that enables anyone to create original songs using AI models.
Google Photos' AI-powered Magic Editor feature to ship with Pixel 8 and 8 Pro
Google Photos has announced a new magic editor feature that uses AI to enhance and transform photos, such as changing the background or adding stickers. The feature will be available on Pixel 8 and 8 Pro devices.
OpenAI Update – DALL·E 3 system card
OpenAI has released DALL-E 3, a system that can generate realistic images from text and sketches, such as "a cat wearing a hat" or "a dragon in a forest". The system is based on the GPT-3 language model and the CLIP vision model.
The CEO of IBM says he doesn't intend to 'get rid of' a single programmer because of AI
IBM CEO Arvind Krishna has predicted that AI will automate many repetitive white-collar jobs in the next few years, such as accounting, legal, and customer service. He also emphasized the need for reskilling and education in the AI era.
How an AI deepfake ad of MrBeast ended up on TikTok
TechCrunch investigates how an AI deepfake ad of MrBeast, a popular YouTube star, ended up on TikTok, raising questions about the ethics and regulation of synthetic media. The ad was created by a company called Synthesia, which uses AI to generate realistic videos of celebrities and influencers.
Oracle Doubles Down On Generative AI Trend At CloudWorld 2023
Oracle has announced new generative AI capabilities at its CloudWorld 2023 event, such as Oracle Generative Design, which can help engineers and designers create optimal solutions for complex problems. The company also showcased its Oracle Generative Chatbot, which can generate natural and engaging conversations with customers.
JPMorgan CEO: AI will be used for 'every single process'
JPMorgan CEO Jamie Dimon has stated that AI will be used for every single process in the bank, from risk management to fraud detection to customer service. He also said that AI will create more jobs than it will destroy, but warned about the potential social and ethical challenges of AI adoption.
AI-based algorithm uses "compressed evolution" to create functional robots
AI algorithm evolves robots to walk and adapt to new environments. Researchers have developed a new method to design and control robots using artificial evolution. The algorithm can optimize the morphology and behavior of robots to perform various tasks and adapt to changing conditions.
Generative AI Is Coming for Sales Execs' Jobs—and They're Celebrating
Generative AI is coming for sales jobs. A new study shows that generative AI models can generate persuasive sales pitches that outperform human-written ones. The researchers used ChatGPT, a large-scale language model trained on online conversations, to produce personalized and engaging messages for potential customers.
Introducing Stable LM 3B: Bringing Sustainable, High-Performance Language Models to Smart Devices 
Stable LM-3B: Sustainable high-performance language models for smart devices. Stability AI, a startup that develops energy-efficient AI solutions, has announced the launch of Stable LM-3B, a new language model that can run on smart devices without compromising performance or accuracy. The model uses a novel compression technique that reduces the size and power consumption of large-scale language models by up to 90%.
Fitbit is adding generative AI features that look genuinely useful
Fitbit introduces generative AI features for better health insights. Fitbit users can now access new features powered by generative AI, such as personalized fitness plans, sleep recommendations, and stress management tips. The features use data from the user's Fitbit device and other sources to generate customized and actionable insights that help improve health and wellness.
ChatGPT Vision lets you submit images in your prompts: 7 wild ways people are using it
Wild ways ChatGPT-Vision is being used. ChatGPT-Vision, a generative AI model that can create realistic images from text descriptions, has been used for various creative and practical purposes. Some examples include designing logos, generating memes, creating art, and even solving crimes.
Facebook's new AI-generated stickers are lewd, rude, and occasionally nude
Meta launches AI-generated stickers tool for Facebook and Instagram. Meta has unveiled a new tool that allows users to create and share stickers based on their photos and videos. The tool uses a generative AI model that can analyze the content and context of the media and generate relevant and fun stickers that can be added to the posts.
You can now use the DALL-E 3 AI image generator inside Bing Chat
Bing Chat, the new conversational interface for Microsoft's search engine, has integrated DALL-E 3, the latest version of OpenAI's image generator. Users can now request and view images on various topics, such as animals, landscapes, or celebrities.
Microsoft CTO Kevin Scott on how AI and art will coexist in the future
Microsoft's chief technology officer Kevin Scott talks about the role of artificial intelligence in shaping the future of art and creativity. He discusses how Bing Chat and other AI tools can help artists express themselves and collaborate with others.
Other Resources
Other AI Tools
At Everything AI Hub, our mission is to simplify the vast landscape of 10,000 AI tools and resources, making it less overwhelming for you to discover the best tools tailored to your needs.  We want to help you find the right AI tools for you.
Explore our extensive database of tools and pinpoint the perfect one for your requirements at Everything AI Hub 
Find us and follow:
LinkedIn – https://www.linkedin.com/company/everything-ai-hub
Twitter – https://twitter.com/everythingaihub 
Facebook – https://www.facebook.com/everythingaihub
Instragram – https://www.instagram.com/everyrthingaihub
Love to hear your feedback, and please let others who are interested in AI know and share this newsletter.