Your AI News Source
October 2nd, 2023
Brought to you by 
It's indeed intriguing to note that the AI industry has been relatively quiet the last few days. The announcement from Meta about their sunglasses, and bots made just last week, continues to capture significant attention and remains a noteworthy story even today.  Today we discuss what Musk advises, looking at 2024 trends and how Meta quietly winning.
Furthermore, a new top AI tool post was released today – Top Email Assistant AI Tools To Be More Efficient, featuring the top email assistant AI tools aimed at enhancing efficiency.
If you find this AI newsletter interesting, please consider sharing it. Your support is greatly appreciated.
AI Tools Of The Day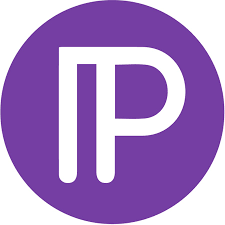 ParagraphAI helps you write better and faster. The website offers a variety of features, including a paraphrasing tool, a summarization tool, and a grammar checker.   This tool is a great partner for writing emails.
Summarizing ParagraphAI features:
AI-powered writing assistant: ParagraphAI is an AI-powered writing assistant that can help you write better and faster emails.

Paraphrasing tool: Rephrase entire articles instantly using the paraphrasing tool.

Summarization tool: Summarize long articles into short paragraphs using the summarization tool.

Grammar checker: Check your grammar and spelling mistakes using the grammar checker.

Easy to use: ParagraphAI's platform is user-friendly and requires no coding or technical skills.
Today Hot AI News
Meta has released a new AI model called Llama 2 Long that outperforms GPT-3.5 Turbo and Claude 2 on some tasks. Llama 2 Long is a transformer-based language model that can generate long-form text with high accuracy. It is designed to handle complex tasks such as summarization, question answering, and dialogue generation.
Elon Musk has advised that we need an AI referee to get AI right. Musk believes that AI is becoming increasingly powerful and could pose a threat to humanity if not regulated properly. He suggests that an AI referee could help ensure that AI is developed in a safe and ethical manner.
Forbes has compiled a list of the 10 biggest generative AI trends for 2024 that everyone must be ready for now. The trends include the rise of GPT-4, the emergence of new generative models, the use of generative models in healthcare, and more.
Other AI News
Here are some other additional AI news stories from this week:
OpenAI has released an upgrade to its AI image generator, DALL-E 3, which is now available on Microsoft Bing Creator.
Meta has trained parts of its new AI assistants using public Facebook and Instagram posts. The company has excluded private posts with family and friends and private chats on its messaging service.
Humane has debuted its first product, an "AI Pin," at Paris Fashion Week. The device is a connected and wearable personal tech that can be pinned on clothes and can perform various functions
Forbes has published an article on how ChatGPT is changing education, with guidance from UNESCO and OpenAI. The article covers the challenges that AI brings to education, some ideas, and steps being taken.
The Verge has published an article on how AI chatbots such as Bing, Bard, and ChatGPT are rewriting the internet. The article discusses how these large language model (LLM) programs work and their impact on the internet.
Apple plans to upgrade the App Store's search engine to compete with Google's Pegasus search engine. The company is also exploring the use of generative AI in search engines .
AI assistants can boost productivity if used judiciously, but we must not implement the technology in ways that degrade human capabilities.
MIT economist Daron Acemoglu suggests that AI should provide "machine usefulness" for human workers, augmenting but not usurping jobs, while helping to create productivity gains and spread prosperity
Amazon Bedrock is a fully managed service that offers a choice of high-performing foundation models from leading AI companies, along with a broad set of capabilities to build generative AI applications, simplifying development while maintaining privacy and security.
Walmart is experimenting with generative AI to help people shop. The company is using the technology to create personalized shopping experiences for customers.
Bumble CEO Whitney Wolfe Herd believes that AI will "supercharge" love and relationships by acting as digital matchmakers .
Zapier has launched Canvas, an AI-powered flowchart tool that allows users to automate workflows and streamline processes .
A study has found that AI can shave millions from film production costs without replacing creatives. The technology can be used to automate tasks such as script analysis and budgeting .
The Google Pixel 8 Pro is set to change smartphones forever with its new chipset, primary cameras, and temperature sensor. The phone will run on Android 14 and will be powered by Google Tensor G3 .
Perfumiers are using AI and brain science to create fragrances that appeal to consumers. The technology is being used to analyze consumer preferences and create personalized scents .
An AI paper has unveiled an enhanced CycleGAN approach for robust person re-identification across varied camera styles.
Vendors are not disclosing how much artists can make from generative AI.
An overview of ChatGPT, an AI chatbot developed by OpenAI that can generate human-like answers to text prompts.
Other Resources
Other AI Tools
At Everything AI Hub, our mission is to simplify the vast landscape of 10,000 AI tools and resources, making it less overwhelming for you to discover the best tools tailored to your needs.  We want to help you find the right AI tools for you.
Explore our extensive database of tools and pinpoint the perfect one for your requirements at Everything AI Hub 
Find us and follow:
LinkedIn – https://www.linkedin.com/company/everything-ai-hub
Twitter – https://twitter.com/everythingaihub 
Facebook – https://www.facebook.com/everythingaihub
Instragram – https://www.instagram.com/everyrthingaihub
Love to hear your feedback, and please let others who are interested in AI know and share this newsletter.