Your AI News Source
September 28th, 2023
Brought to you by 
In just three days, the AI realm has seen an avalanche of developments, and I'm here to distill it all for you. Exciting strides are being made by OpenAI, Meta, and there's even talk of a potential partnership between Apple design guru Johny Ive and OpenAI for an iPhone rival.
If you find this AI newsletter valuable, please consider sharing it with your network. It's through your support and the affiliate links on www.everythingaihub.com that we're able to keep this endeavor alive. Your backing is immensely appreciated.
Without further ado, let's dive into today's stories.
AI Tools Of The Day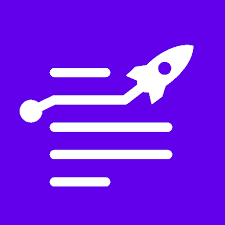 Longshot is an AI-powered content writing assistant that researches, generates, and optimizes high-quality long-form content. It offers a range of features such as fact-checking, semantic SEO, customizable templates, and more. It helps content creators seamlessly blend creativity and optimization to produce exceptional content that resonates with their audience. The platform allows users to generate content on current topics and events, leveraging user-sourced content with citations.
Today Hot AI News
OpenAI gives ChatGPT access to the entire internet: OpenAI has announced that ChatGPT can now browse the internet to provide current and authoritative information, complete with direct links to sources. This capability is available to ChatGPT Plus subscribers and ChatGPT Enterprise users.
Meta is putting AI chatbots everywhere. Meta, the parent company of Facebook, Instagram, and WhatsApp, is introducing its AI assistant to WhatsApp, Messenger, and Instagram. It will also release dozens of AI characters based on celebrities like MrBeast and Charli D'Amelio.
Details emerge on Jony Ive and OpenAI's plan to build the 'iPhone of artificial intelligence: Jony Ive, Apple's former chief design officer, is reportedly collaborating with OpenAI to develop an AI device referred to as the "iPhone of artificial intelligence." Softbank CEO Masayoshi Son is providing over $1 billion in funding for this project.
Other AI News
Here are some other additional AI news stories from this week:
Meta News stories
I curated hundreds of news story (manually) to share the best ones here and sharing a few extra on Meta which maybe of interest.