Your AI News Source
September 25th, 2023
Brought to you by 
This newsletter has a unique corner dedicated to updates from major players in AI, something I found lacking in one place. It combines feature updates from OpenAI, Google, and Microsoft with the latest news, which was the motivation behind creating this AI newsletter.
Please pass this along to anyone interested in staying updated on AI – we may be small now, but we're aiming big.
Today's highlights: ChatGPT can now speak, Meta's unveiling an AI personality, and Amazon's investing a whopping $4 billion.
Got feedback? We're all ears!"
Another Top AI tools list, this time focusing on AI Voice generator tools.   In the last 2 months, voice created by AI has changed a lot.  I created a video yesterday and how real some sound now vs 2 months ago is amazing.  Here is the new blog post on Best AI Voice Generators Tools (Text to Speech) and let me know if you know other AI tools.
Let's embark on this journey together, exploring the boundless possibilities of AI.
AI Tools Of The Day
Play.ht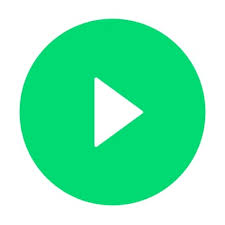 Play.HT is an AI-powered text-to-speech platform that can convert your written content into natural-sounding audio files.  I've even included a sample of Play.ht to showcase its impressive capabilities in our latest blog post today (Best AI Voice Generators Tools (Text to Speech)),
Today AI News
OpenAI has introduced new voice and image capabilities in ChatGPT. This means that the AI chatbot can now see, hear, and speak. The new features offer a more intuitive interface, allowing users to have voice conversations or show ChatGPT what they're talking about. Voice and image capabilities provide more ways to use ChatGPT in daily life. For example, users can snap a picture of a landmark while traveling and have a live conversation about it or take pictures of their fridge and pantry to figure out what's for dinner.
Amazon is planning to invest up to $4 billion in Anthropic, an AI startup that promises to rival ChatGPT. As part of the investment, Amazon will take a minority stake in Anthropic. The collaboration aims to develop foundation models, which underpin generative AI systems. Anthropic will use Amazon Web Services' data centers and custom chips to train its language models and power other applications.
Meta Platforms is preparing to introduce a series of AI chatbots with distinct personalities across its suite of social media apps. The move is aimed at captivating a younger demographic and follows the growing popularity of platforms like TikTok among teenagers. The AI chatbots, known as Gen AI Personas, are not just engagement tools but also equipped with skills to assist in various tasks such as coding.
Today AI News
Here are some other additional AI news stories from this week:
Other Resources
Other AI Tools
At Everything AI Hub, our mission is to simplify the vast landscape of 10,000 AI tools and resources, making it less overwhelming for you to discover the best tools tailored to your needs.  We want to help you find the right AI tools for you.
Explore our extensive database of tools and pinpoint the perfect one for your requirements at Everything AI Hub 
Love to hear your feedback and please let others who are interested in AI know and share this news letter.   
Thanks for being here 🙂