AI News
September 14th, 2023
Brought to you by 
Welcome to the Everything AI Hub community.  
Welcome back to another edition, your gateway to the ever-evolving realm of artificial intelligence. In this edition, we're excited to present a lot of captivating stories that traverse the AI landscape.
But that's not all – we've also released a new blog post this week that unveils five exceptional AI writing tools. Dive into the article at Best 5 AI Writing Tools List and be sure to share your thoughts on these cutting-edge tools with us.
Let's embark on this journey together, exploring the boundless possibilities of AI.
A.I. Tools Of The Day
Rask is super innovative, providing a user-friendly method for leveraging AI to translate your video or audio content into more than 130 languages. Say goodbye to traditional closed captioning; now, you can have spoken content translated into multiple languages within minutes. Discover this transformative tool today!
AI For Creative Designers This e-book is currently available at a discounted 70% limited time, offering valuable insights into AI-enhanced strategies and tools that will empower you to thrive in the ever-evolving design landscape. It serves as an excellent entry point for designers looking to bridge the gap between traditional design and the capabilities of AI.
Today A.I. News
The future remains uncertain, but it appears that Meta is gearing up to make a significant impact, excelling in terms of accuracy and cost-effectiveness. This story reveals that they've uncovered that Llama-2-70b boasts nearly the same level of factual accuracy as GPT-4, surpassing GPT-3.5-turbo by a considerable margin.
A mother found a diagnosis for her 4-year-old son on ChatGPT after visiting 17 doctors. ChatGPT diagnosed a child's tethered cord syndrome, which caused him years of pain and was missed by 17 doctors.
Senate Majority Leader Chuck Schumer invited leaders in the AI space, including Meta CEO Mark Zuckerberg, OpenAI CEO Sam Altman, Microsoft CEO Satya Nadella, Nvidia president Jensen Huang, Google CEO Sundar Pichai, and X chair Elon Musk to a bipartisan AI Insight Forum. The closed-door summit talked about the urgent need to pass legislation to regulate the fast-moving technology.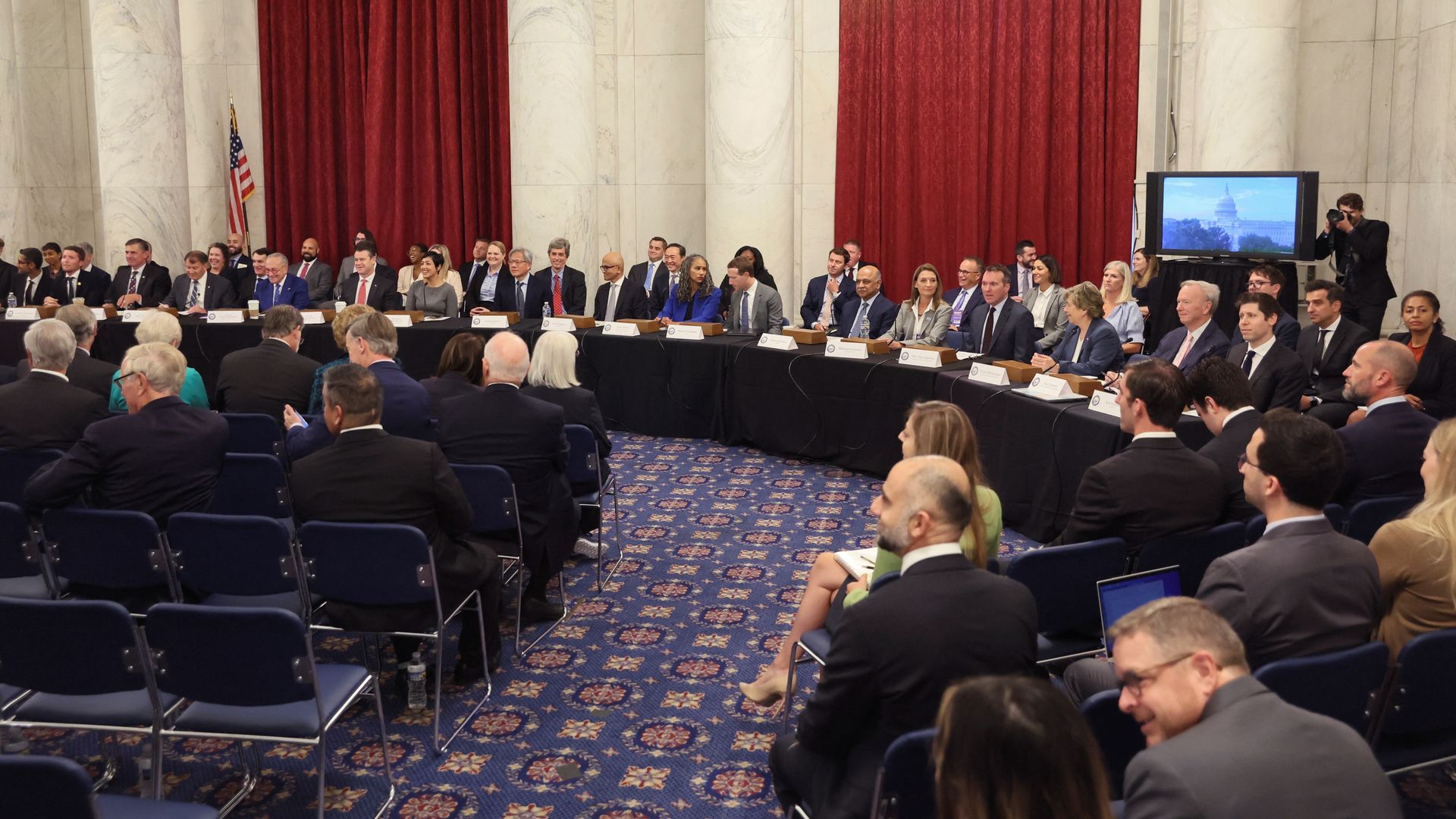 Photo: Leah Millis/Reuters
Other A.I. News
We got a lot to cover this week in other AI stories:
Other Resources
Other AI Tools
At Everything AI Hub, our mission is to simplify the vast landscape of 10,000 AI tools and resources, making it less overwhelming for you to discover the best tools tailored to your needs.  We want to help you find the right AI tools for you.
Explore our extensive database of tools and pinpoint the perfect one for your requirements at Everything AI Hub
Find us and follow:
LinkedIn – https://www.linkedin.com/company/everything-ai-hub/
Twitter – https://twitter.com/everythingaihub
Facebook – https://www.facebook.com/everythingaihub
Instragram – https://www.instagram.com/everyrthingaihub/
Love to hear your feedback, and please let others interested in AI know and share this newsletter.